Retail Greenhouse Associate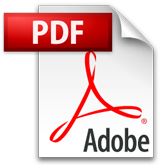 Retail Greenhouse Associate Millhome Nursery & GreenhousesAbout Millhome Nursery & Greenhouses
Millhome Nursery and Greenhouses officially opened its doors on May 19, 1997 in beautiful rural Elkhart Lake. We are designed to be a full service garden center and landscape company. The business site originally was a small dairy farm with rolling fields of flowing pasture lands with natural rock fences. In developing our site we tried to maintain the country feel by maintaining the dairy barn as part of our retail experience.
Millhome Nursery and Greenhouses continues to develop as a destination garden center supplying all of your gardening needs. Our many planted beds around the garden center provide a beautiful relaxing setting to inspire customers' gardening imagination.
Job Duties & Responsibilities 
Planting and plant care. Care and maintain plants by watering, fertilizing, pruning, and deadheading as needed

Learn plant identification and characteristics 

Assist and inspire customers to choose plants, gift/gardening items, landscaping supplies and materials

Process all customer transactions quickly & accurately, including; cash, check, and credit cards

Use creativity to help design and setup displays in the garden center, nursery and greenhouse areas as requested

Take pride in keeping all areas of the company clean and organized
Skills & Qualifications 
Plant experience desired, but will train

Must have a strong work ethic, be self-motivated, honest and trustworthy

Be enthusiastic and caring towards customers and other team members

Must be able to lift up to 50 pounds and have the ability to stand for long periods of time

Must be able to work outdoors in all conditions

Must be able to work weekends as needed. All Saturdays in May are required
Pickup application at Millhome Nursery & Greenhouses
Download "MNG Retail Greenhouse Associate Job Description.pdf"